United Kingdom Destination Guide
Explore
Visit the land of pubs, rugby and our favourite monarch
Patriotic, proud and picturesque, the UK may be Australia's big sister but the siblings are enormously different. A bit of rivalry rears its head during the cricket season, but typically Aussies love to unwind in the Scottish countryside, soak in the literary history in olde English villages and don the latest London looks.
Featured Destinations
Gallery
Travel to the United Kingdom
From medieval to modern, take a trip through time in the UK
One of the most popular travel destinations teetering on the edge of past and present, the United Kingdom (made up of Great Britain and Northern Ireland) is a union of four different and vastly diverse territories. The UK takes England, Scotland, Wales and Northern Ireland under its umbrella and, with cheap flights to the United Kingdom available all year round, welcomes millions of visitors to its dramatic coastlines, verdant countryside and enchanting towns.
England is perhaps the most popular of the UK's tourist destinations – with its bustling capital London taking pride of place as one of the most cosmopolitan cities on the planet, it's not hard to see why! Those who fail to escape London's mesmerising clutches miss out on some of the most quintessentially English experiences outside the city limits, like the haunting beauty of the Lake District which enraptured 19th Century poets as well as hordes of tourists who ramble its rolling hills each year.
The Cotswolds are another of England's most scenic destinations; their picturesque riverside villages and neat stone cottages a throwback to Shakespearean times. However, it's not only the countryside which lures visitors to England's shores, with once great industrial cities like Bristol, Manchester and Newcastle undergoing rapid urban regeneration. It's Merseyside and the famous Liverpool which most music fans flock to, best known as the birthplace of The Beatles.
A view like no other in Scotland and Wales
Commonly referred to as 'the land of song', these days Wales hums to the tune of visitors beating a path to its historic shores. Living in one of the ancestral homes of Celtic culture, Welsh citizens are rightly proud of their national identity and have plenty to celebrate in terms of sights as well. Cardiff is the country's sophisticated capital, housing many of the country's most significant buildings like the medieval Cardiff Castle. Snowdonia National Park in the north offers some of the most spectacular scenery around, while Swansea on the southwest coast plays second fiddle to the capital but remains one of Wales' most popular tourist spots.
Lying to the north of England and Wales is the fascinating and fiercely patriotic country of Scotland. Home to rugged highlands, stunning period architecture and some of the finest whisky distilleries in the world, Scotland is packed with a wealth of must-see attractions. Spectacular Edinburgh, Scotland's vibrant capital, is dressed in Victorian and Georgian-era embellishments. To the west lies Glasgow, the country's largest city which is quickly becoming one of the most culturally active cities in the whole of the UK, while the Highlands are anchored by the picturesque town of Inverness, where ties to the nation's clan culture remain strong.
Northern Ireland is separated from the island of Great Britain by the Irish Sea, retaining close links to the Republic of Ireland in the south. Ireland's capital Belfast is, like many of the United Kingdom's major cities, in the midst of urban revival. Whether it's the lure of its enigmatic, longstanding cities or the natural splendour of rustic moorlands and quaint rural villages, United Kingdom holidays remain eternally popular with a diverse range of travellers. Be warned, after briefing yourself with our United Kingdom Travel Guide, you'll have an insatiable urge to start planning your trip straight away.
Land of literature
Bookworms and budding wordsmiths, welcome home. Eloquent prose and famed epics have resonated throughout the United Kingdom for centuries from the likes of Dickens, Chaucer, Austen, Keats and Wordsworth to name but a few. London's iconic Westminster Abbey has even dedicated its South Transept to the UK's finest poets, playwrights and novelists, with dozens of burials and memorials adorning the Poet's Corner. On a UK holiday, lovers of the written word can visit author's homes, literary museums, towns immortalised in story and landscapes that inspired celebrated narratives. Pop into London's Globe Theatre where Shakespeare's plays were first performed, stop by Agatha Christie's holiday home in Devon and see the dramatic landscapes that stirred the Bronte sisters to pen their novels. Who knows, maybe a literary tour will inspire your inner scribe too?
Festival fever
The United Kingdom plays host to hundreds of festivals throughout the calendar year, many among the best and most highly anticipated in the world. Make some noise, laugh until it hurts and embrace the atmosphere at some of the UK's biggest events: Edinburgh Festival Fringe, Glastonbury Festival, the Military Tattoo and more. Enjoy the free events during the City of London Festival and watch world cinema at the London Film Festival in England's capital. Whether you're keen for a giggle at a comedy gala, up for a little head-banging listening to big-name bands or ready to celebrate the best regional flavours at a food and wine festival, the United Kingdom always has its party hat on so prepare to feast and fest during your stay.
Pints at the pub
The humble pub has been the cornerstone of the United Kingdom's social scene for hundreds of years. Alehouses, taverns, watering holes, whatever you want to call them, these establishments are where friends are made, sports teams are cheered and jeered and pints of beer are consumed en masse. Pubs give travellers a great insight into the local culture, most still retaining their original features and traditional charms. You don't have to travel far to find a pub, with around 57,000 in the UK including Britain's oldest, Ye Olde Fighting Cocks in St Albans, and its smallest, the Nutshell in Suffolk. Watch a game of Rugby at the 500-year-old Prince of Wales pub in Kenfig, Wales, or join the Highlanders for a whisky at the Clachaig Inn in Scotland's Glencoe.
Getting there and around
The United Kingdom is one of the most accessible holiday destinations, with countless airlines waiting in the wings to get you there including international carrier British Airways. Upgrade your flights to the United Kingdom to Premium Economy, Business or First Class and arrive at Heathrow ready to hit the ground running. If you're looking to save time and money when booking in your travel plans, check out our range of holiday packages currently on offer, combining flights, accommodation and added extras like tours, transfers and more.
Thinking about a cruise holiday? The UK's sweeping coastline is even more spectacular seen from sea. Dock in England's famous port city Southampton or Liverpool before continuing toward Scotland, Wales and Northern Island. When you embark onto the mainland, why not spend your time wisely with a tour? There's so much to see and do, a tour is a great way to fit more into your day, taking you to the likes of Edinburgh Castle, the Tower of London and Stonehenge.
Enjoy the freedom from a strict schedule by hiring your own set of wheels. Book a hire car and swap the city streets for country roads, taking your time to get to know the charming medieval villages that give the United Kingdom its character.
Travel clinic
When it comes to holiday queries, let our experts show the way.
Q. We're a family visiting England with our five-year-old and seven-year-old children and are tossing up between going to New Forest or exploring the Cotswolds. What do you recommend?
A. The Cotswolds and New Forest are fantastic for families. You can't go wrong with either but my preference would be the Cotswolds. Experiencing the charming villages with a leisurely drive through the countryside is an absolute must.
There are plenty of photo opportunities, stops for the children, and it is easily accessible from all parts of the UK. One of my favourite pastimes is soaking in the sunshine and having a cream tea with scones at the Swan Hotel overlooking the picturesque lake.
And, to top the day off, why not wander around the villages checking out the quaint thatched houses? Simply breathtaking.
- Mark Spencer, Flight Centre, Fairfield
Q. I've got a few days in London before heading over to Europe. What area do you suggest I stay in, so I'm close to the main sights, but still get a sense of local living?
A. I would recommend staying in Bayswater. It's a beautiful residential area with leafy parks, close to iconic Notting Hill, shops and great local restaurants. There are two close underground stations – Bayswater and Queensway – which service the Central, District and Circle lines.
Hop on the Central line and you are only three stops from Marble Arch with your main shopping facilities. Even better -–grab one of the London transport bicycles and explore the area!
- Emma McNab, Flight Centre, Kingston
Q. I want to make my way between England, Wales and Scotland.  Can I get the train, or is there a better way to get around the UK?
A. The train is a fantastic way of travelling around the United Kingdom. You need to get your hands on an Oyster card as this allows travel on the main London network as well as buses, trams, river buses, the underground (tube), overground network and, most importantly, national rail, which will connect you to all the main hubs of Wales and Scotland.
Alternatively, car hire can be a great option. Save time and money and choose to discover the UK at your own pace.
- Luisa Parton, Flight Centre, Doncaster
Q. Do you know of any nice hiking areas that are suitable to fit, senior travellers?
A. Lake District in England is fantastic. The region boasts gorgeous scenery, with hiking opportunities to suit a wide range of ages and skill sets. A fit senior will find an abundance of options, ranging from a short 1.2-kilometre stroll along Friars Crag, Keswick, to a nine-kilometre hike through the historic packhorse route from Seathwaite to Sty Head and Grains Gill. The Lake District, with its historic gems and breathtaking views, is a must-do for hikers of any age.
- Hayley Streeter, Flight Centre, Gladstone Square
Q. We are looking at doing Hogmany in Edinburgh for New Year next year. Do you have any tips to make it work and suggestions on where to stay?
A. I recommend doing this as part of a tour, such as the one organised by Backroads Touring. By experiencing Hogmanay as part of a small group tour, you will be able to enjoy the festival with like-minded travellers and will have a tour guide on hand to give local knowledge and tips, ensuring you get the most from the festival and the local highlights without the worry of logistics and hassle of organisation.
- Alison Coney, Flight Centre, Aspley Village
Do you have a travel question you need answering? Tweet it to @FlightCentreAu #AskTheExperts on Twitter.
Featured Destinations
Ideas & Inspirations
2016 Events
Your guide to what's on in the UK in 2016
Winter
St David's Day
1 March, Cardiff
Cardiff is the place to be for St David's feast day – honouring the patron saint of Wales. This day of national pride and celebration is considered a spring highlight. Many heritage sites allow free entry for the day. 
St Patrick's Day
17 March, Ireland
It's celebrated everywhere, but there's nothing like the real thing. The nation's patron saint is celebrated fiercely and proudly in Ireland. Activities include lots of live music, parades – and the odd toast.
Oxford and Cambridge boat race
27 March, London
Tradition on water, this is one of city's most popular sporting events. The rowing showdown between the universities brings a festive atmosphere to the banks of the Thames.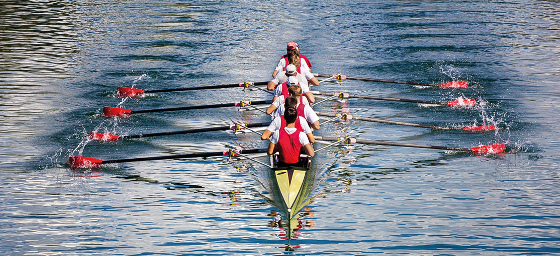 English National Ballet
13–16 April, London
A triple bill dedicated to female choreographers, She Said, debuts at Sadler's Wells. World premieres from Aszure Barton, Annabelle Lopez Ochoa and Yabin Wang will be on the program.
Shakespeare's anniversary
23 April, Stratford-Upon‑Avon
It's the 400th anniversary of William Shakepeare's death, so his birthplace is putting on a bash for The Bard, celebrating his life with an outpouring of music, pageantry and drama.
Spring
The Queen's 90th birthday
12–15 May, Windsor
Windsor Castle will host four shows to mark the birthday of Britain's longest‑reigning monarch. Expect to see dancers, actors, musicians, video projections and 500 horses.
FA Cup final
21 May, London
Iconic Wembley Stadium hosts the final of the world's oldest soccer competition. Fans chant and sing while millions tune in across the world and in Britain's packed pubs and sports bars. 
Chelsea Flower Show
24–28 May, Chelsea
Bloomin' marvellous. This annual show transforms the grounds of the Royal Hospital Chelsea into a floral masterpiece. Guests in 2016 include Irish celebrity garden designer Diarmuid Gavin with the British Eccentrics Garden.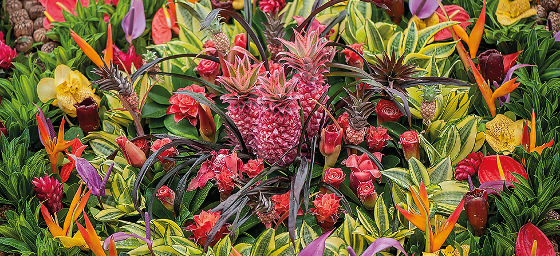 Chestertons Polo in the Park
3–5 June, London
Horses thunder around Hurlingham Park, Fulham, for this summer tradition. The three-day tournament boasts international polo players, plus off-field entertainment, music, wining and dining. And there's also a luxury shopping village. 
Aladdin the Musical
9 June, London
Stage magic unfolds as the musical of the fairy tale debuts on the West End. With Trevor Dion Nicholas in the role of Genie, this Disney favourite will showcase hit songs such as A Whole New World and Arabian Nights.
By foot and sail
11 June, Wales
As extreme events go, the Barmouth to Fort William Three Peaks Yacht Race is hard to beat – especially in the Year of Adventure in Wales. This running and yachting race is one of the oldest and toughest long‑distance contests in the world.
Summer
Trooping the Colour
11 June, London
Break out of the red tunics, the bearskins and the flags. This is the pinnacle of British pageantry as the Queen's birthday is officially celebrated (she was actually born on April 21) with a march down the Mall to Buckingham Palace.
Royal Ascot
14–18 June, Ascot
Of course there are the horses, but this race meeting is one of the social highlights of the English summer. Think fancy hats, champers and a large smattering of royals.
Wimbledon tennis championship
27 June – 10 July, Wimbledon 
Put your name down early for tickets to the world's most prestigious tennis tournament, which attracts almost 500,000 spectators each year. And don't miss the strawberries and cream.
Formula 1 British Grand Prix
10 July, Silverstone
The British love the noise, energy and thrill of motorsport, so it's no surprise the Grand Prix is the nation's most highly attended sporting event. Plus they have the reigning world champion, Lewis Hamilton.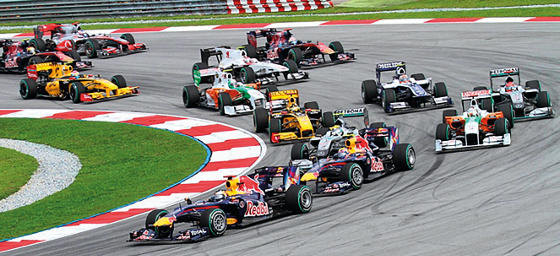 Farnborough International Airshow
16–17 July, Farnborough
Chocks away. One of the world's great airshows, held every two years, provides a rare chance to get close to a vast range of aircraft, old and new, and watch them in action in the sky.
Notting Hill Carnival
August, London
Billed as Britain's biggest street party, this carnival in West London is a celebration of all things Caribbean. Be ready for steel bands, calypso and good food – along with dazzling costumes and floats.
Royal Edinburgh Military Tattoo
5–27 August, Edinburgh
Take in the bands, bagpipes and precision marching at imposing Edinburgh Castle. The 2016 program will pay tribute to the Queen's 90th birthday and celebrate Tunes of Glory.
Autumn
Jane Austen Festival
9–18 September, Bath
Literature lovers gather for a week-long celebration of English author Jane Austen. Be transported to the late 1700s with traditional costumes and carriage rides. Join an Austen-inspired walking tour.
London Fashion Week
18–22 September, London
All the beautiful people will be in town for the spring/summer edition of fashion week. Though the shows are strictly invitation only, there are many associated events across the city. 
Guy Fawkes night
5 November, Nationwide
"Remember, remember the fifth of November…" Guy Fawkes night commemorates the failed gunpowder plot to blow up the Houses of Parliament in 1605. The night is marked by backyard bonfires and huge fireworks displays.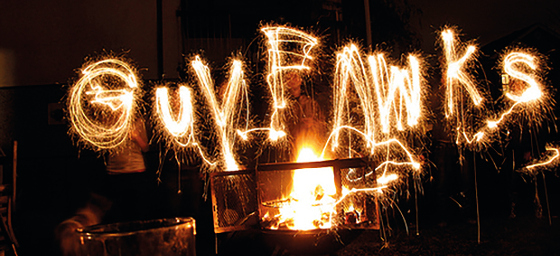 Saints be praised
30 November, Scotland
Where else would you be on St Andrew's Day than in St Andrews, Scotland? The patron saint of Scotland is celebrated with lots of bagpipe music and traditional dancing –and the eating of traditional food.
Featured Destinations